Newcastle is a city at the forefront of the fight against climate change and continues to be attractive to companies who are capitalising on the economic opportunities of net zero. In this article, Sam Cassidy, Energy & Sustainability Sector Lead at Invest Newcastle, explains why.
On the 13th January, former Energy Minister Chris Skidmore published the  Net Zero Review, outlining the 'historic opportunity' presented by net zero and delivering on our emissions targets. The report highlighted the UK's prominent position in clean technologies, science, and manufacturing – areas that will deliver significant job creation and economic prosperity, should they be managed right. The report ultimately calls for more action to reap the economic benefits of net zero and Newcastle is well positioned at the heart of a North East region that is making the most of the biggest 'economic opportunity of the 21st century'. Newcastle has also been recognised by international climate research provider, CDP, as one of the world's leading cities for tacking climate change, achieving the top 'A' grade status three years in a row.
As an inward investment team, we're seeing new entrants to the city creating green jobs and supporting net zero ambitions. In fact, PwC's Green Jobs Barometer shows that the North East has seen the biggest increase in green jobs in the UK over the past 12 months. This is great news because there is no 'one-size-fits-all' approach to meeting net zero targets and new companies setting up a base in the city  need a diversity of skills to be successful.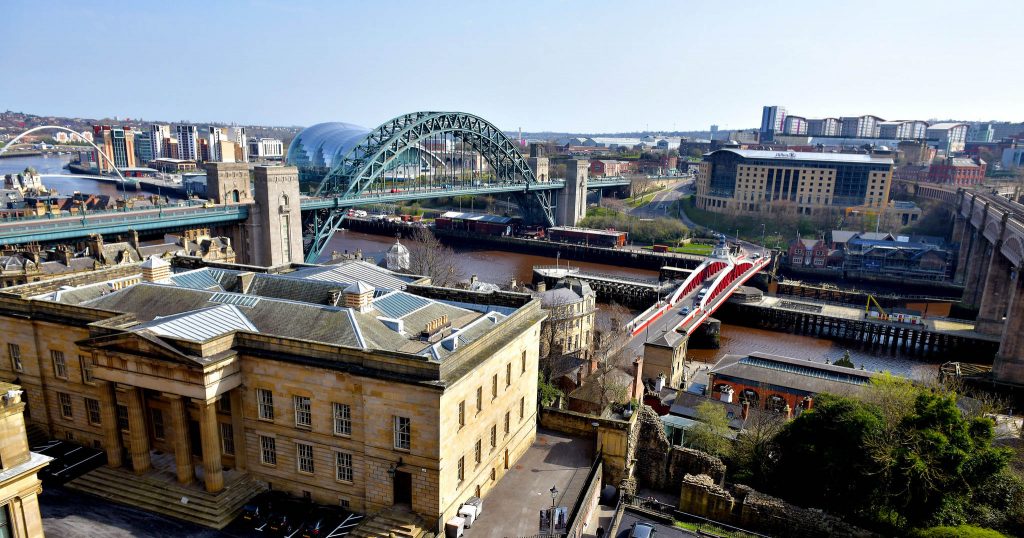 One of our most recent investors is French multinational Lhyfe – a green hydrogen producer working with industry partners to provide a new decarbonisation solution, which chose Newcastle as the location of their first UK office. Hydrogen is an important pillar in the UK Government's 10-point plan for net zero and the North East is at the forefront of both innovation and demonstration.
In the field of electrification, Ideanomics Digital – part of the NASDAQ-listed Ideanomics group of companies – have also expanded into Newcastle. The group specialises in services for the commercial electric vehicle market and will be creating 25 tech roles in its Newcastle office. This follows on from US-based Turntide Technologies' £100m investment into three businesses across the North East in 2021. The region has long led the way in electrification, from Nissan's production of the Leaf, beginning in 2013, to its announcement in 2021 of EV36Zero – a £1 billion flagship Electric Vehicle Hub delivered in partnership with Envision AESC, a global leader in battery technology.
In the solar PV market, Crowd House Energy has brought its unique solution to onsite renewable energy generation to the region and taken office space at Newcastle Helix, a 24-acre innovation quarter in the centre of the city.
And it's not just new investors that are committing to our region, local companies are also showing that Newcastle is a hub for energy innovation and a great place to grow a business. Connected Energy, based at Newcastle Helix, is pioneering the circular economy through its innovative approach to battery energy storage systems. Following a £15m investment, the business continues to increase its workforce in the city and scale up its commitment to the clean energy transition.
In offshore wind, the North East's credentials are very well established, with industry giants such as Equinor creating new jobs at the Port of Tyne through the set-up of the new Dogger Bank Operations and Maintenance Base. Local companies such as Kinewell Energy are also capitalising on our region's world leading offshore wind sector through state-of-the-art infrastructure optimisation solutions. The tech firm has recently won significant contracts locally and has the potential to create 70 new jobs over the next three years. Kinewell were also a beneficiary of the North of Tyne Combined Authority-funded TIGGOR programme, part of the authority's' green growth commitments.
The recently announced North East Devolution deal will continue with these green growth commitments and promise further investment in the region's offshore, engineering and green manufacturing industries, further cementing our position as a leading destination for businesses operating in this sector.
The region's world-leading subsea cluster is also well positioned to support significant investment and job creation as the net zero transition accelerates. Foreign investors have long capitalised on our unique strengths in this space, with companies such as Bridon Bekaert, TechnipFMC and GE setting up operations along the River Tyne. Access to development land, proximity to the North Sea, and a historic skills base built up through shipbuilding and oil & gas, all combine to provide an attractive location for businesses in the subsea and offshore sector, now advancing solutions to the climate crisis. North East companies like SMD, OSBIT, Royal IHC are leading the way in creating resilient offshore grids and the expertise in Newcastle will continue to be vital in helping them spur further innovation.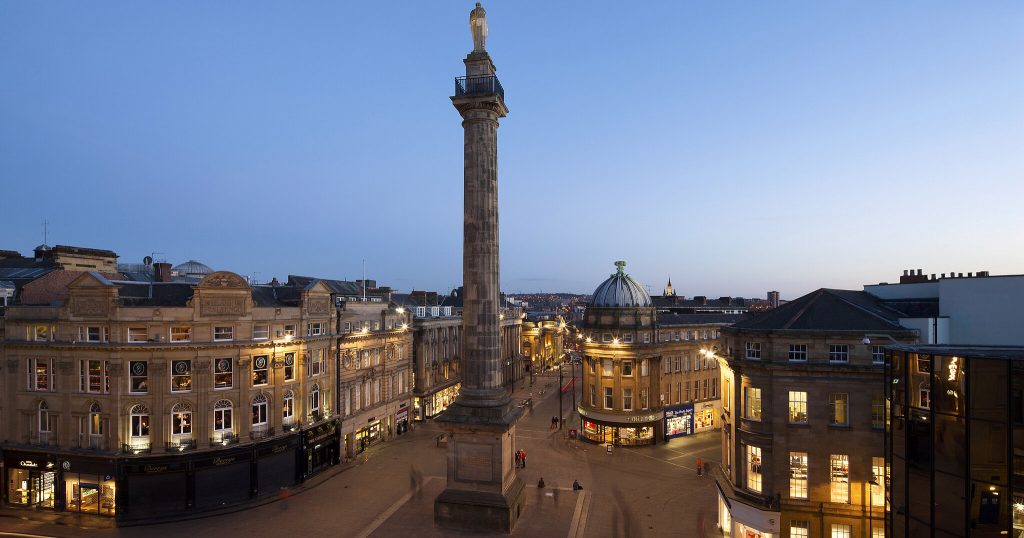 Along with digital and engineering, innovation in our city's thriving life sciences sector is also supporting the drive to net zero. Biotech disruptor CellulaREvolution has raised close to £2m in the past year and is developing novel solutions to make lab-grown or 'clean' meat a realistic option for consumers. FYTO, another Newcastle based start-up, is also using hydroponic vertical farming to supply fresh and sustainably produced food. Both companies are providing cleaner alternatives to carbon-intensive food supply chains and are testament to the sustainability ambition within the city.
Key to Newcastle's continued success in these fields is the strength of our city's university-led research and industry-focused partnerships.
The North East Battery Alliance is a Newcastle University-led partnership that is strengthening our region's expertise and delivery in battery technology, providing both a platform for building capacity and developing future skills. The National Innovation Centre for Data is embedding data science skills into the local workforce, unlocking new insight and growth. Energy Futures brings together researchers from across Northumbria University to tackle the multidimensional challenges of clean growth and provides partners with a single point of contact for capitalising on new opportunities. The International Centre for Connected Construction (IC3) is a Northumbria University-led centre of excellence driving innovation and transformation in the construction sector.
The connections between industry and further education are also integral in ensuring that the economic opportunities of the net zero transition are captured by local residents. A good example of this is Equinor's partnership with the Newcastle College Group Energy Academy, which delivers skills programmes to provide meaningful, long-term employment for local residents at all levels.
Newcastle is a city at the forefront of the fight against climate change and continues to be attractive to companies who are capitalising on the economic opportunities of net zero. From offshore wind to hydrogen, electrification to subsea engineering, the region has shown it is an excellent location for growing a business. As investment accelerates to achieve UK net zero targets, our region can continue to capture the economic benefits highlighted in the Skidmore Review and play a leading role in global decarbonisation.