2020 has been such a challenging time for individuals and for businesses, not just in our region but across the world. However, there has also been opportunity, with many of our regions strengths shining through at this time of uncertainty. Working with Newcastle and Gateshead Council and partners, including NE1 we provided advice to almost 1,000 businesses to ensure they got the financial support and guidance they so urgently needed. Supporting indigenous business to survive continues to be vital in mitigating the impact of Covid-19 on our economy.
Throughout the year, we have also continued to promote our great city as a place to locate and grow a business.  From April 2020, the team widened its remit to attract inward investment into Gateshead as well as Newcastle. As neighbours and partners this has been an opportunity to bring our shared and complementary sector strengths together.
This year 23 new businesses chose Newcastle and Gateshead as a base for their business and almost 1500 jobs were created and safeguarded.  We are continuing to attract interest, with more than 160 businesses on our pipeline who are interested in growing or expanding in Newcastle and Gateshead. These projects have the potential to create and safeguard almost 18,000 jobs.
Despite restrictions that saw us unable to welcome visitors and potential investors to the City, we have turned to virtual showcases, hosting webinars for Indian, South Korean and US companies interested in establishing a UK base. We have progressed projects with virtual tours, funding applications and with recruitment support.
Many of the predictions for a post Covid-19 world align with our region's strengths in life science, AI, big data, and tech. The Digital and Tech sector has continued to thrive in the city, further confirming our place as a tech hotspot. In 2020, the team were delighted to work with the BBC who have since announced that they are setting up a Design and Engineering Tech Hub in Newcastle.
PROTO, Europe's first dedicated centre for emerging technology, welcomed Irish VR company VRAI. The company chose to open its first international office in Gateshead because of the North East's digital and data driven economy which PROTO is at the centre of.
Newcastle also has one of the largest and most historic Games communities in the UK, and this year Ubisoft Reflections announced plans for growth, and mobile apps specialist Mkodo celebrated taking on 10 new team members during the lockdown period. Their success signals confidence for the future and is testament to our city as a place to establish and grow a successful tech business. We couldn't be prouder that they both continue to build on their UK presence from our great city.
Invest Newcastle also supported international financial technology firm Singletrack expand their operations, opening a new office in Newcastle at the start of the year. Based in Hoult's Yard, Singletrack's technology is used by investment banks and brokers around the world. The team also worked with digital bank Pockit to open their second office outside London in the city. The arrival of these companies in Newcastle strengthens and grows our regions fintech sector.
We also led a successful bid to promote the North East as a High Potential Opportunity (HPO) for healthy ageing. Innovation assets on Newcastle Helix, world-leading research and existing international profile played a key role in its success. This healthy ageing HPO will support inward investment opportunities by showcasing the North East's healthy ageing assets to investors in more than 177 cities around the world via the Department for International Trade (DIT)'s global network.
Further positioning our city on an international scale, Newcastle was recognised as a leading Smart City, placing number 23 on the globally recognised Smart City Index. The index rates the impact technology has had on citizens lives, and Newcastle was one of only four UK cities on the list, placing ahead of some of the world's best known cities including Los Angeles, Berlin, Hong Kong and San Francisco.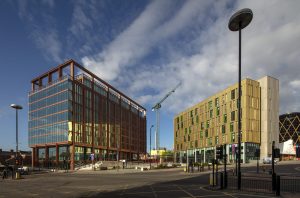 Newcastle Helix has continued to position our region as a test bed for new innovations. It is helping to build our economy around world-leading academic research in fields such as healthy ageing, sustainability, data and life science and this will play an instrumental role in our post Covid-19 recovery.
This year we've seen continued investment, growth and world-leading innovation on Newcastle Helix. Highlights include the virtual launch of The Lumen office building, which offers cutting edge facilities, shared working spaces and flexible floor plates. Approval for the Future Homes project was also given the go ahead this year. The project will see will 66 affordable sustainable homes built to suit all generations, and forms just one part of the residential element of the Helix site, which will deliver just under 400 homes by 2025.
There are also plans to develop a 160-bed Moxy Hotel in the North East, yet another investment milestone for Newcastle Helix.  This £18m scheme has been brought forward by international developer, Vastint Hospitality who invest in major business locations and currently have more than 80 hotels across North America, Europe, and Asia.
Our city's life science sector has continued to go from strength to strength with increasing demand for lab and office space within The Biosphere. The dedicated hub for the commercialisation of life science research and development is changing the shape of the sector, facilitating job creation, supporting graduate retention, and further raising the profile of Newcastle as a hotspot for life sciences. Recent companies who have moved into the building include AMLo Biosciences and 3D Bio-Tissues, who are both developing ground-breaking health tech products which will change the health care sector, such as AMLo's prognostic melanoma test. AMBLor® detects metastatic potential amongst early-stage skin cancers. The test will help guide patients' therapy and could save 2,000 lives in the UK alone, every year.
And if that wasn't enough, The NHS Integrated Covid Hub North East recently made a base in The Lumen on Newcastle Helix. The dedicated innovation lab has the flexibility to accommodate new technologies and infection control processes in developing the next stage of Covid science and is tailored for the commercialisation of innovative scientific discovery.
Newcastle Helix's unique approach to innovation, research and collaboration will play a vital role in helping people to live smarter and healthier lives and continue to enhance our international proposition to investors.
This year we welcomed Kiran Ohri to the team as Marketing and Communications Assistant. Kiran has been supporting all marketing and communications activity that promotes Newcastle and Gateshead as a place to locate and grow a business. A recent campaign Kiran has launched is our #25DaysofInvestNewcastle Christmas campaign, which is being rolled out across our socials to showcase the best news, opportunities and developments our city has seen this year.
We are still seeing investment from developers and planned schemes like Gateshead Quays, East Pilgrim Street, Giants on the Quayside and Stephenson Quarter will help to accelerate our road to recovery. Now more than ever it is important to create new jobs and opportunities for our people and investors. Gateshead Quays looks to inject more than £60m into our local economy every year with more than 2,000 jobs to be created during post construction phase. The Giants on the Quayside is set to enhance our leisure offer on the Quayside, with more investment and adding over 800 jobs to our region's workforce.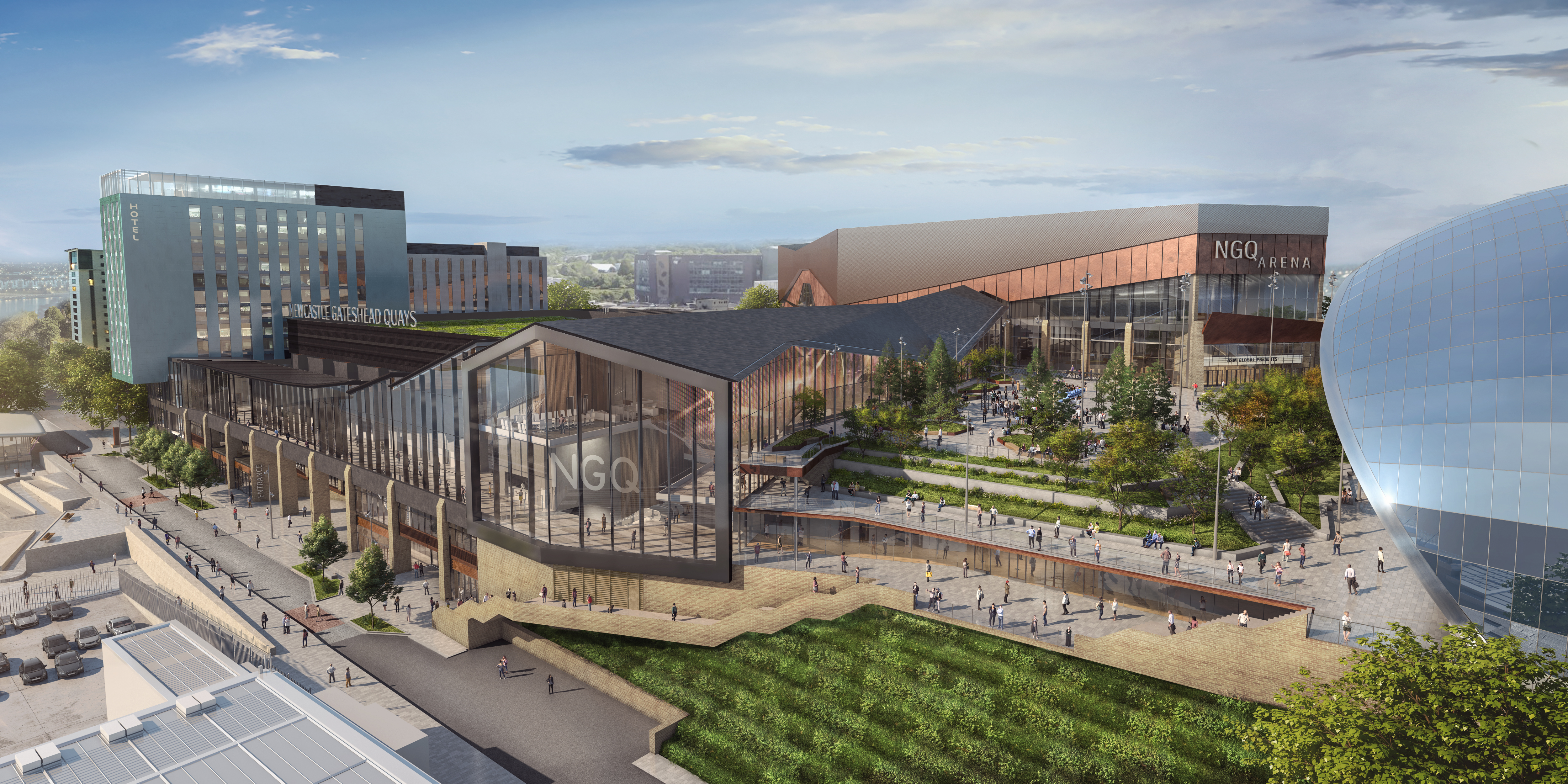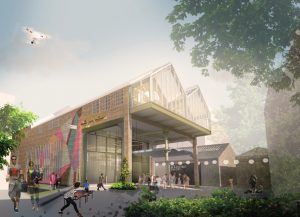 Signature projects like Bank House also signal confidence for the future, with this £100m gateway and route into the heart of our city playing a vital role in the recovery and revival of our urban core. This year Newcastle City Council also partnered with private sector developer PfPigloo to regenerate 4.3 acres of brownfield land in the city's Stephenson Quarter, this second phase, which is set to create 2,000 jobs will see the remainder of the site's historic buildings brought back to life combined with new residential development, office space, leisure and public realm.
Inward Investment is one of the ways we can support our economy and jobs for local people. I have no doubt that our world leading research, infrastructure, talent, and sector strengths will attract more businesses and investors to be part of Newcastle and Gateshead's story in 2021.
Invest Newcastle wish you all a happy and healthy Christmas and 2021.