Jen Hartley, Director of Invest Newcastle drives Newcastle and Gateshead's ambition to attract new businesses, investment, and jobs. With more than 15 years trade and investment experience, the focus now is supporting our economy to bounce back stronger. We are still seeing investment from developers and planned schemes like Gateshead Quays and Giants on the Quayside will help to accelerate our road to recovery. Jen tells us why.
New jobs and opportunity
It is hard to know what our future will look like, but what I do know that the regeneration story of our Quayside continues and will play a huge part the growth of our economy. Now more than ever it is important to create new jobs and opportunities for our people and investors.  Schemes like Gateshead Quays look to inject more than £60m into our local economy every year – which is so important as we look toward our post covid world. More than 2,000 jobs will be created during and post construction phase. It is important to recognise the whole supply chain and the opportunities it will bring for businesses based on the Quayside, with the arena, exhibition and conference centre set to attract an additional 300,000 visitors very year. This will mean more people will get to visit our cafes, restaurants, bars, stay in our hotels and experience everything our city has to offer. The Giants on the Quayside is set to enhance our leisure offer on the Quayside, with more investment and adding over 800 jobs to our region's workforce.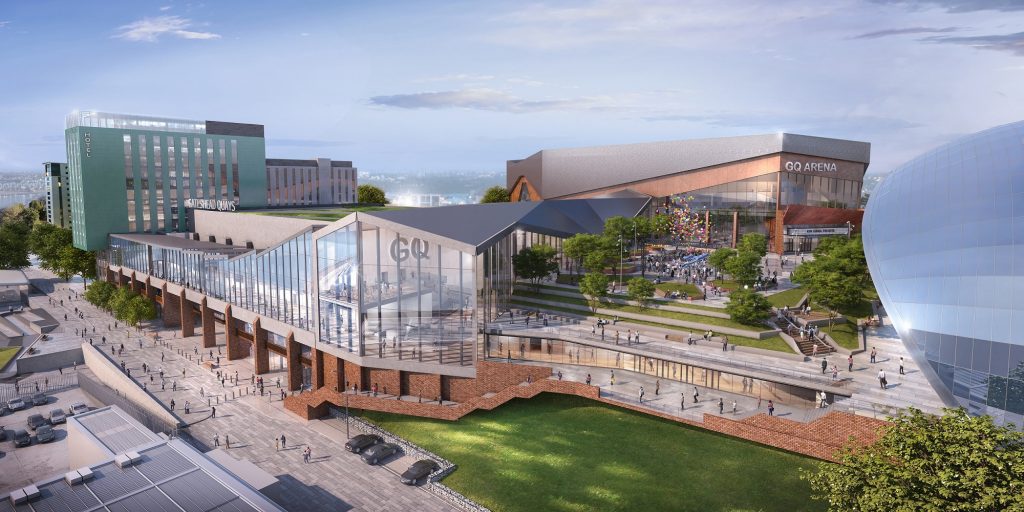 New experiences, more visitors
The regeneration of the Quayside isn't just about one significant investment. They are all part of a wider story. Look at how much the Quayside has changed over the years, a change I've seen since I came to University here in the late 90s. Giants on the Quayside and Gateshead Quays are the next stage in this story. People are always looking for new experiences and these investments don't compete; they complement and strengthen our offer as an international tourist destination.
The Giants on the Quayside is set to be one of Europe's best waterfront experiences, a destination for sport, food, drink, and leisure, built around a giant observation wheel, 5m taller than the London eye – really helping to put our city on a global map. The diverse programming of events and exhibitions on Gateshead Quays will appeal to a range of audiences – from families and couples to business professionals and musicians. The addition of these iconic developments to our Quayside, will attract more visitors from across the world and transform the experience for them when they get here.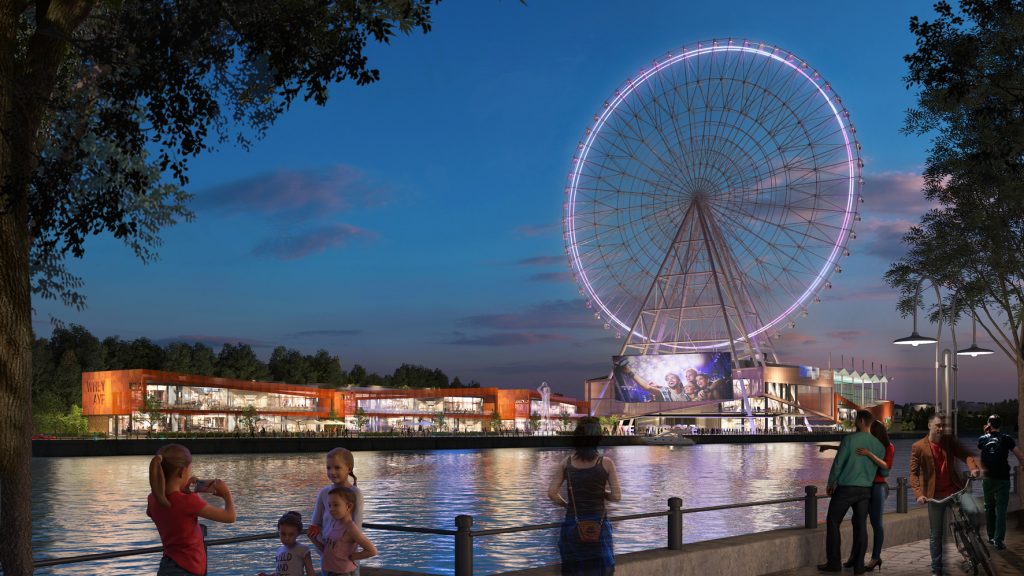 Enhancing our international proposition
Both of these schemes are positive step towards the future as the Covid-19 pandemic continues to affect tourism and events.  Schemes like this also help us to strengthen our international proposition to investors, supporting vital inward investment to the city.
Through business events, conference space within the Gateshead Quays development will give us the opportunity attract national and international businesses from sectors that are strategically important for our city. It also gives us the ability to show off our city region to those who haven't visited before.
A city to live, work and play
There are many benefits to locating your business in Newcastle, but increasingly work life balance is becoming more important for employers and their staff. The culture and experience a city has to offer is impacting on relocation decisions.
From By the River Brew Co, the opening of a new Hard Rock Café to new office space and housing on the banks of the River Tyne, our Quayside is not just a place to enjoy – it is a place to do business. Many big employers are based on our Quayside including Knight Frank, Sumo Digital, Bloom and WardHadaway. While being connected to the city's business community they get to benefit from being located on one of the liveliest spots in Newcastle and Gateshead.
The bigger picture
It can be easy to look at new investments in isolation. You want to know the immediate impacts, but when you put the whole regeneration story of our Quayside together – we are creating a better future for our city and for those who live here.
It means more jobs; more visitors; and more money spent. From an investment point of view, it will help us strengthen our international proposition and help to attract more businesses (and jobs) to our region. It also helps to attract new talent with people looking move to the area, bringing in expertise and growing the talent pool.
A catalyst for further investment
Bringing various large-scale events and landmark experiences allows us to showcase the city and gives an opportunity to turn transient visitors in regular or permanent members of the city – for us this is an ideal opportunity to leverage inward investment.
Big investments like this also signal confidence and reassurance to other developers. People want to be part of our story.
We look forward to when we can start welcoming people and businesses from all over the world again and see our venues and hotels thriving once more.
For further information about Invest Newcastle visit www.investnewcastle.com