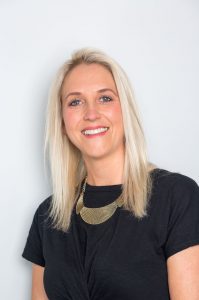 Newcastle-based integrated communications agency, Unwritten Group, has been delivering marketing and PR services to a range of high-profile clients including Northumbrian Water, Newcastle University and NRG, for over six years. Like many businesses, in recent weeks the agency has been faced with a myriad of challenges associated with Covid-19. Lisa Eaton, founder and managing director, discusses how she and her leadership team have navigated the crisis, the support the agency has received, and the plans for their future.
Tell us a little bit about your business and how it has been impacted by Covid 19? 
As with most industries, the marketing sector is facing a phenomenal shift in priorities. Our clients span a range of industries and a variety of our projects are now on hold. Where requested, our retained clients have been temporarily paused in order to help those businesses refocus their efforts on business survival.
There are lots of resources and initiatives to help support businesses and employers who are affected by COVID-19. Tell us a bit about the what you have accessed and want it means to you and your business?
Unwritten has accessed the governments Job Retention Scheme, which has been invaluable in helping ensure that we're able to safeguard our employees and continue to pay their wages. We have also received the grant from Newcastle City Council, which has been a huge help towards our fixed overheads.
As part of the Entrepreneur Accelerator scheme, we have worked closely with our relationship manager at Natwest to access the CBILS. This ensures we're able to trade through this period and provides us with continued support on the other side whilst the business builds back to the level we were at before lockdown.
Now you have your grant, how will it help your business and support your employees and customers?
As a business leader my top priorities revolve around business survival. I am committed to protecting jobs and ensuring we have a strong agency to return to. This grant will help safeguard jobs, allow us to continue providing our services to clients and ensure our fixed overheads are covered whilst the business is temporarily recovering.
Are there any ways you are adapting how your business operates during this time?
Our team have taken on the challenge of remote working and it has worked much better than any of us could have expected. Company-wide we have streamlined processes and digitised our systems and communication channels. It's great to have access to software's that allows us to stay connected and share information easily.
We're now reviewing how our business can adapt on a permanent basis, to allow for our team to continue to work flexibly if they choose to. We have also been using this time to develop the new division of the business, which we're excited to launch in summer.
Tell us a bit more about what the future holds for Unwritten?
Although the future feels incredibly uncertain, I have no doubt that we will come back stronger from this. We're utilising this time to adapt our current model and improve our service, so we're excited to engage with both existing and new clients when the time is right to help them recover and refocus on their objectives.  This downtime has also given us the opportunity to fast track the development of new areas of the business and expand our offer, helping achieve our future growth plans.
If you could give one bit of advice to other businesses in the creative industry looking for support or ways to mitigate the impact of Covid 19 what would it be?
Focus on what you can control and make improvements where you can. Stay true to your values and purpose; this will keep your team motivated and your community engaged. Protecting relationships at all costs will keep your business strong.